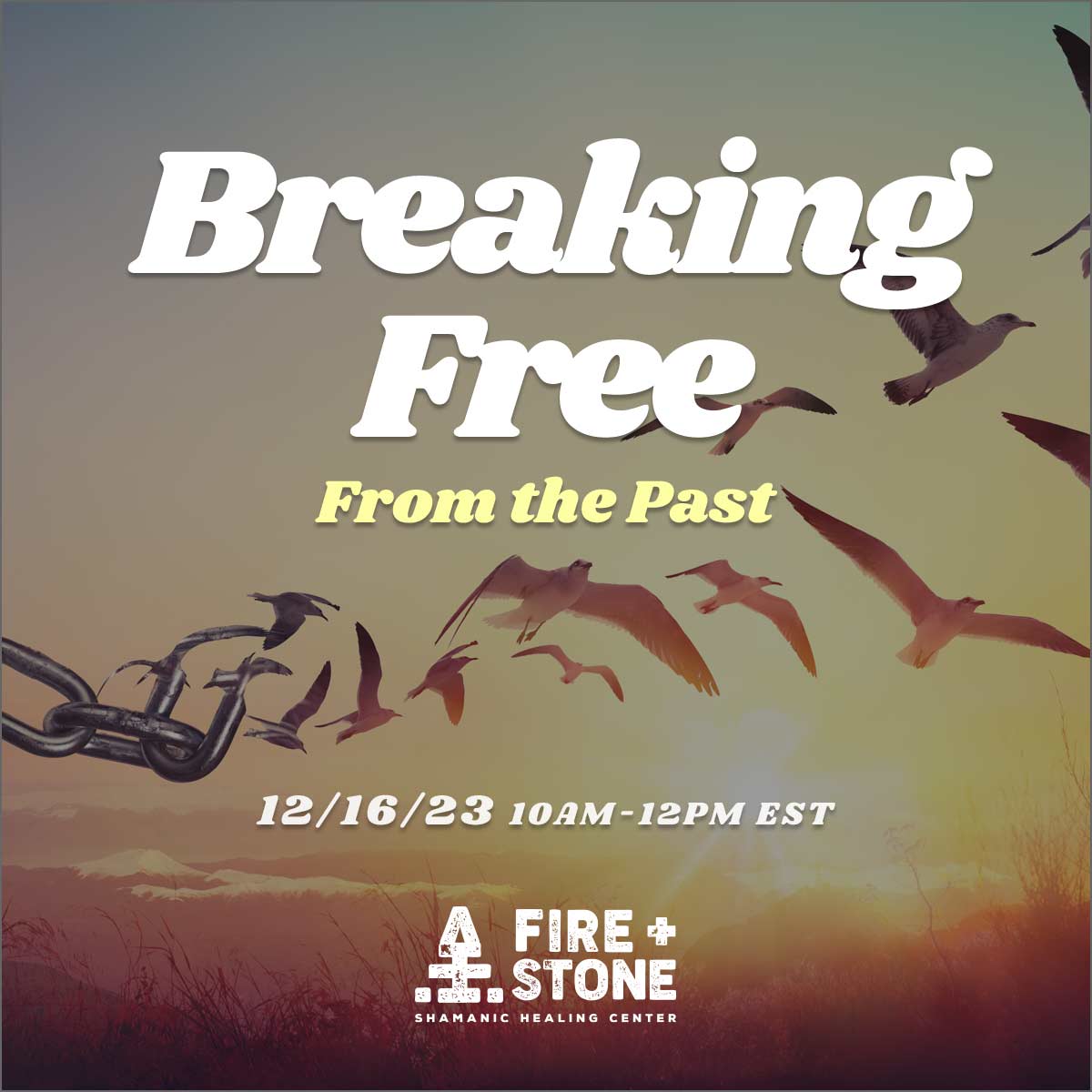 Breaking Free from the Past
---
Please note: This workshop has been rescheduled from 12/2/2023 to 12/16/2023.
Do you ever feel stuck?
Does it seem like circumstances or emotions that you'd like to leave behind just continue to repeat themselves?
Do you feel overwhelmed and frustrated because it seems like you can't move beyond your past?
You're not alone. In fact, this is very common.
We're energetic beings, and when energy becomes stagnant, it prevents us from moving forward.
The first step to breaking free from our past is to identify the patterns of thought, behavior, and belief that are guiding us and keeping us stuck.
This is what we'll be focusing on in our Breaking Free from the Past workshop on December 16th. Pinpointing and understanding the areas that keep each of us stuck. From there, we'll focus on recognizing what we need to do to shift that energy to create the future we really want for ourselves, and bring it into the present moment.
During the workshop, we'll also share specific tools and techniques for you to use along your shamanic healing journey. We'll learn about "tapping" to release stagnant energy and help us move forward. We'll also learn to recognize the importance of our breath in stabilizing and comforting the body to create a space for new possibilities.
Finally, we'll end the workshop with a shamanic journey to our higher selves. Each of us will bring back a message of love and understanding to integrate into our new story and empower us for the journey ahead.
We look forward to seeing you Saturday December 16, 2023 for Breaking Free From the Past.
The energy exchange for this workshop is $96/per person.