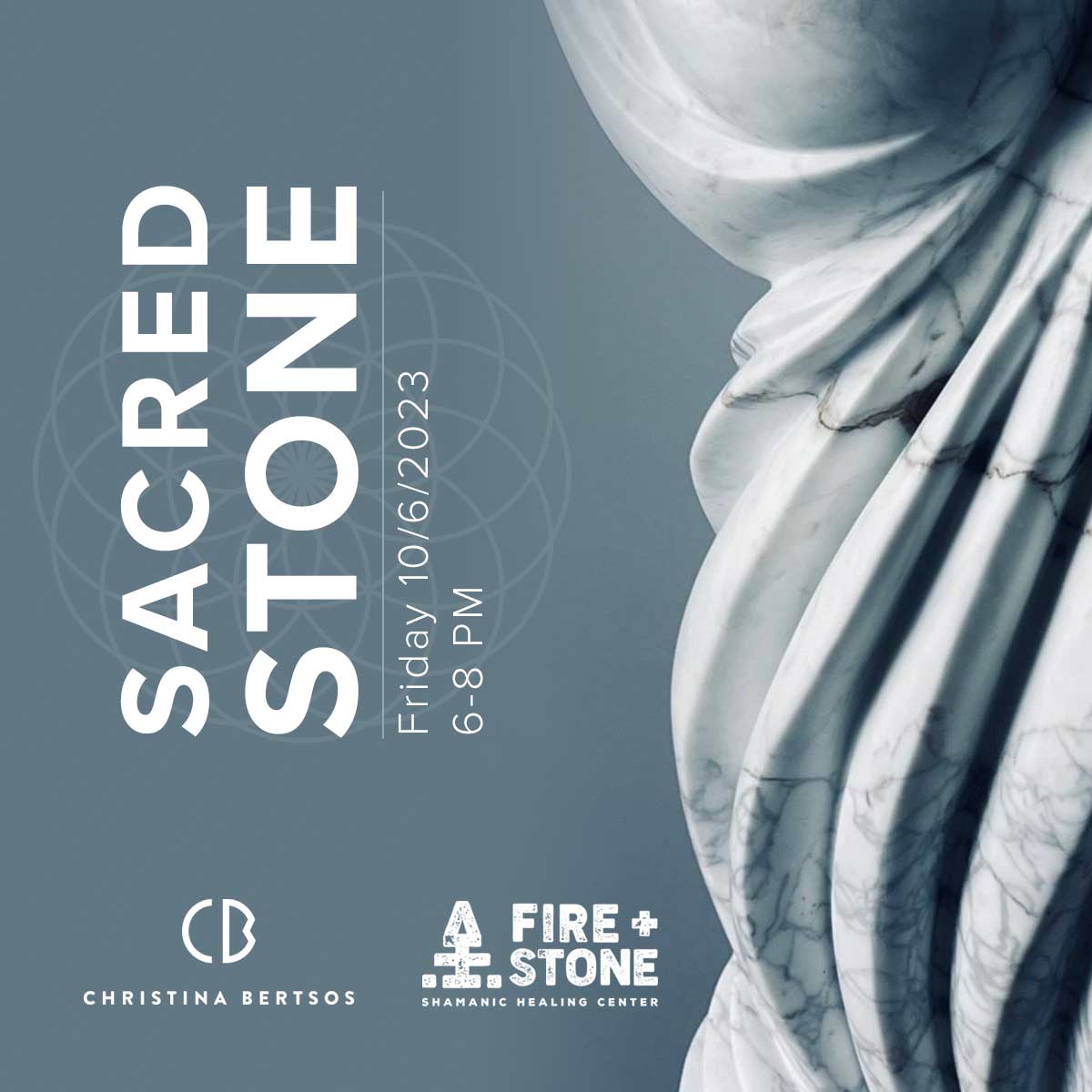 Sacred Stone - A Special Open House
---
Please join us for a gallery talk with sculptor Christina Bertsos and shaman César A. Lara, M.D. as they discuss their shared medium in art and healing.
To RSVP, call 727-446-3021 or email us.
---
About the Artist
Fluidity and movement of form converge with emotion and sensuality in the abstract stone sculptures of Chicago born sculptor, Christina Bertsos. She creates surfaces honed by hand to coax the stone's luminous quality, highlighting its beauty as a reflection of humanity's inner essence and beauty.
Bertsos began her self-taught journey in 2012 at the Dunedin Fine Art Center in Dunedin, FL. Her passion for the artisan's practice and love for the medium grew quickly and she began to create monumental size work and exhibiting within 5 years. "The muse is the stone" says Bertsos reflective of her allowing the stone to guide as she direct carves. In this way she uses the stone's unique qualities along with her deeply personal inner suggestions to create the finished work.
Mythological symbolism, ancient Greek sculpture and modern art all inspire her themes that speak to the strength and sensuality of the divine feminine. An early career as a fashion designer and love for beautiful textiles is influential upon her work as well.
This award-winning sculptor has exhibited both nationally and internationally but her most beloved experiences have been showing right in her hometown of Pinellas County, Fl.