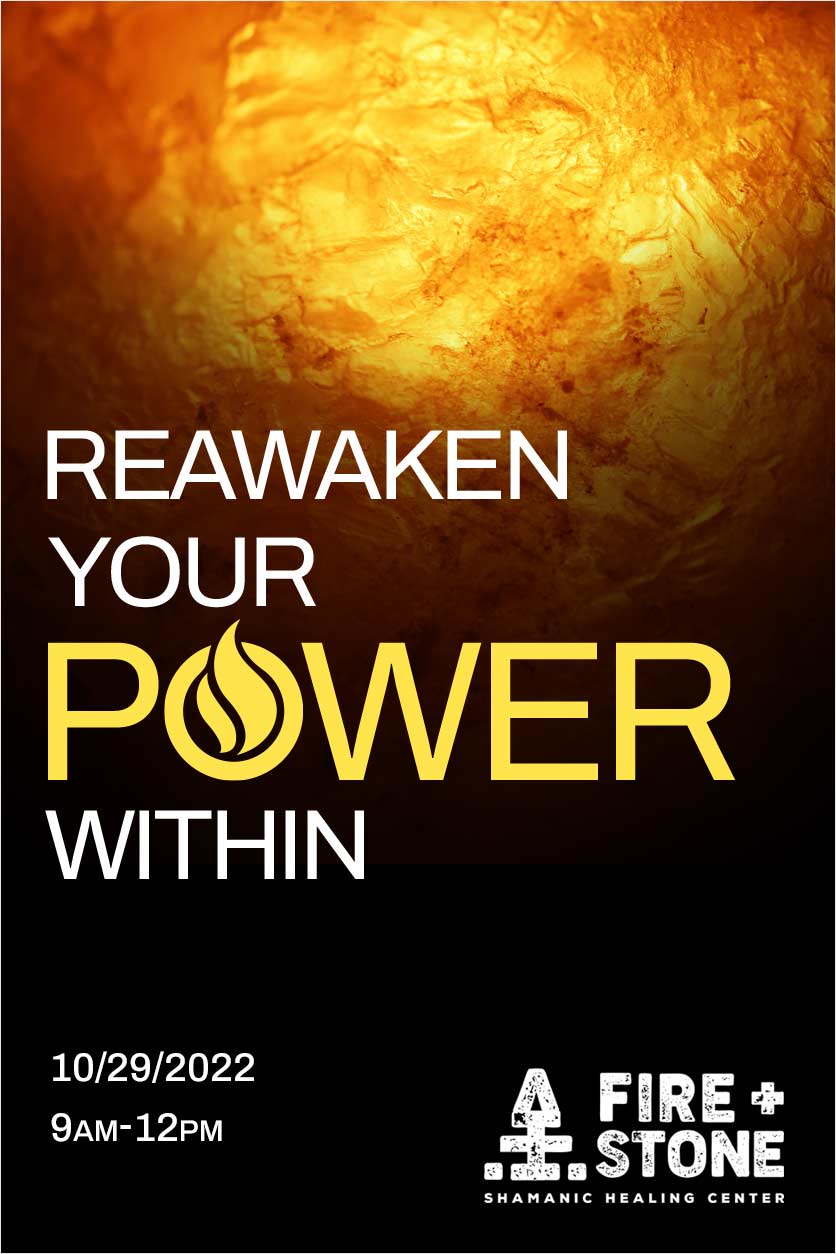 Reawaken Your Power Within: A Shamanic Journey of Healing Through Love
---
On a daily basis we experience and see how media, politicians, and commerce use fear to keep us fixated on their channel or message. Whether it is fear of getting sick or losing our livelihood, the fear of war and of others that may harm us; it is not surprising that we are seeing a growing number of people who are feeling anxious, depressed, overwhelmed, and hopeless.
Are you feeling anxious or fearful of what may happen?

Are you afraid of possibly losing what you have, or maybe not getting what you want?

Are you stuck and unable to move forward?
Fear is a basic emotion that can alert us to danger, but if not processed and released can overtake our nervous system and be paralyzing and catastrophically affect our health and well being.
Throughout the ages Shamans from around the world have used their wisdom along with ancient energetic healing techniques to help people release those heavy energies, while realigning their luminous energies into a more balanced, prosperous and healthier life-experience.
We invite you to join Shaman, Dr. Cesar A. Lara and Master Shifu Orlando Schiaffino for their inaugural workshop at Fire + Stone Shamanic Healing Center. This 3 hour, interactive workshop will introduce transformative healing techniques that will help release old programs and heavy emotions. You will begin your journey connecting to your higher integral self where love leads. You will be ready to release those old ways of thinking that hold you hostage to heavy emotions and fear. Whether it is a physical ailment you are dealing with, an emotional trauma or just not feeling good, this workshop is for you.
The workshop will be held Saturday, October 29th beginning promptly at 9 am and ending at 12 pm.
Fire + Stone Shamanic Healing Center
1217 Ewing Ave.
Clearwater FL, 33756.
The energy exchange for this workshop is $150 and it will be limited to a small group of participants. Register online to reserve your spot.