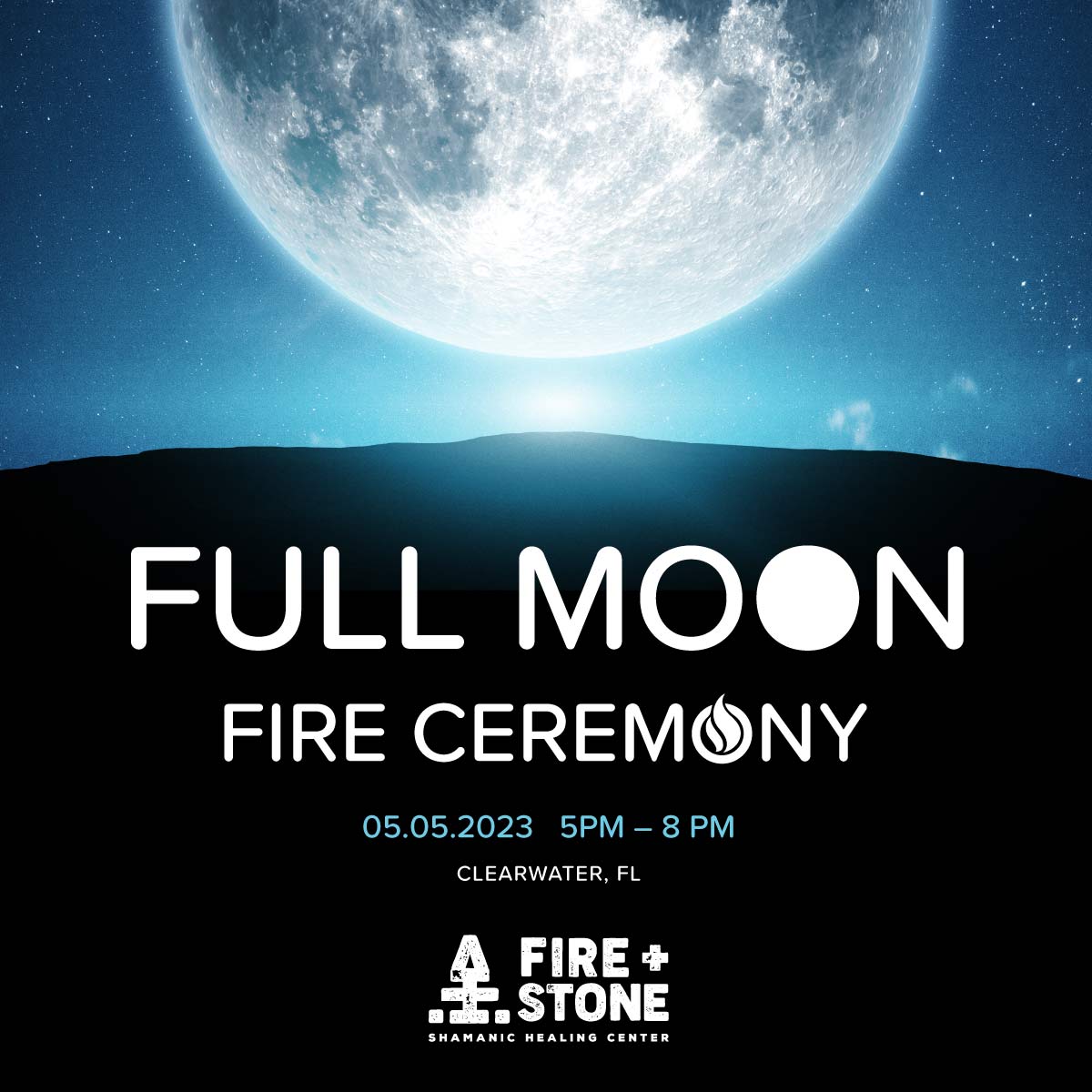 Full Moon Fire Ceremony: Andean Shamanic Despacho & Shamanic Dragon Qigong
---
When was the last time you seized the opportunity to take part in a ceremony to heal, transform, and become one with spirit?
Join Shaman Dr. Cesar Lara and Master Shifu Orlando Schiaffino on May 5th, 2023, for a new and transformative 3-hour workshop that integrates two different traditional practices: the ancient Andean Shamanism and the Chinese Shamanic practice of Dragon Qigong.
This unique event will help you to connect with yourself, nature, and at the end, you will leave with a greater sense of inner peace, balance, and connection with the universe.
The workshop will culminate in a traditional Despacho, or offering, and a Full Moon Fire Ceremony consistent with the Q'ero Andean Shamans.
Dr. Cesar Lara and Shifu Orlando decided to do this workshop during May's full moon, which is known as a flower moon because this year it is especially powerful. This full moon coincides with a lunar eclipse which is a time to focus on your relationship with yourself.
This workshop during this special Full Moon will be an opportunity to let go of burdens you've been carrying, release those weights and move forward more freely.
The workshop will consist of the following elements:
Introduction to Andean Shamanism and Chinese Shamanic Practice of Dragon Qigong: This session will introduce participants to the principles of Andean Shamanism and Chinese Shamanic Practice of Dragon Qigong. The participants will learn about the different elements of the Despacho ceremony and Full Moon Fire Ceremony. They will also be introduced to the Dragon Qigong practice and its significance in Chinese Shamanism.
Shamanic Dragon Qigong Practice and Guided Meditation: Participants will engage in a series of gentle Qigong forms that embodies the spirit of the rising dragon, an auspicious symbol of transformation. The form works directly on the meridians, awakening areas of stagnation and bringing the physical and emotional body into a balanced state of well-being. By incorporating Qigong, we aim to offer a holistic approach to achieving balance and inner peace. After the Qigong practice, participants will also be guided through a meditation that will help them connect with their inner selves and the energy of the universe.
Creation and Offering of a Despacho Ceremony: Participants will create a Despacho—a sacred offering that symbolizes their intentions, gratitude, and connection with nature and the cosmos. The Despacho will consist of different elements, such as flowers, grains, and sweets, that represent different aspects of life. The Despacho will be offered to the universe through burning or burying it in a sacred place. We'll provide the materials for the Despacho.
Full Moon Fire Ceremony: The Full Moon Fire Ceremony is a traditional practice that involves offering the intentions and prayers of the participants to the universe through a fire. The ceremony will provide an opportunity for the participants to release negative emotions, thoughts, and energy, and to invite positive transformation and healing.
Fee: $150
Limited space event.